Introducing the New
Vumingo Exam Testing Engine!
Realistic exam simulation
Whole exam in a single file
Creation & edition of customized tests
Question types diversity
Saving and restoring of testing sessions
Store test result history
Detailed score reports
Practice tests play a crucial role in effective pre-test preparation. They give you an idea of what to expect on the real test, and allow you to evaluate your readiness for it. Exam Testing Engine makes this process easier and more enjoyable than ever before.
What is Exam Testing Engine (ETE)?
Exam Testing Engine is a test simulator designed concretely for exam preparation. It turns a boring preparation process into dynamic and interactive exam test. ETE allows you to create, edit, and take practice tests in an environment very similar to an actual exam.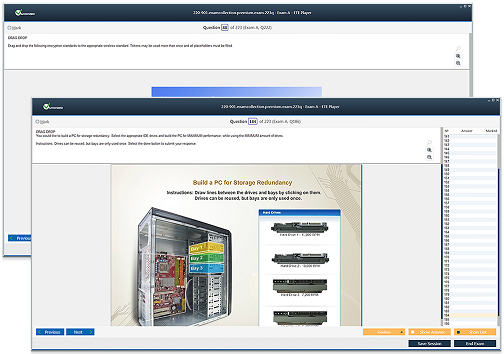 Already registered? Login here and download Exam Testing Engine